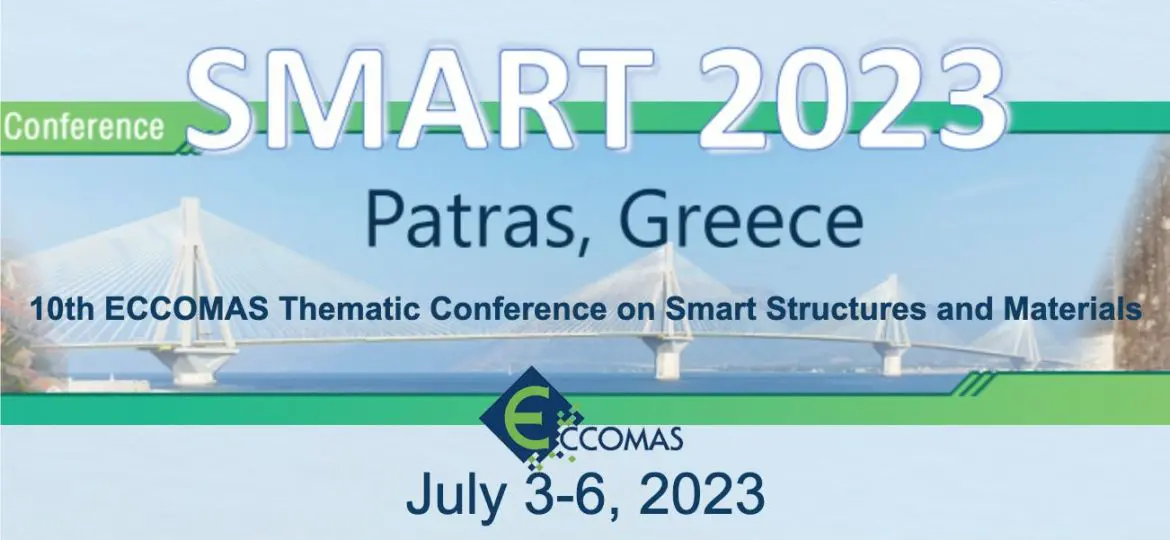 SMART2023 10th ECCOMAS Thematic Conference on Smart Structures and Materials
The 10th edition of the SMART2023 ECCOMAS Thematic Conference will take place on 3-6 July 2023 at the University of Patras, Patras, Greece located at the beautiful west coast of Peloponnese and Western Greece.
The conference aims to provide a comprehensive forum for presenting and discussing the current state of the art in the field of smart structures and materials, as well as, to developing future ideas on a multidisciplinary level.
OPTIMAI will have its own mini symposium (MS11) at SMART2023, 'Smart manufacturing technologies' organised by OPTIMAI partners Theodosis Theodosiou and Elpiniki Papageorgiou from the University of Thessaly, Greece.
You can find more information on the event here. We can't wait to see you there!